MITx - Supply Chain Technology and Systems SC4x
Get the grades you deserve thru our step by step guide on your MITx MicroMasters Supply Chain Management Course - Supply Chain Technology and Systems SC4x
Week 9 Graded Assignment
Mytech, a technology company, is experiencing visibility challenges. Mytech is a global company with businesses in more than 110 countries, 425 supplier factories, and 20,000 suppliers. In addition, Mytech fulfills 1.2 million orders a year from multiple factories and 40 warehouses. As a result, Mytech processes over a terabyte of supply chain and manufacturing data every day. And, the company continues to grow at a rapid pace. Given its global reach and massive amount of data coming from all angles, Mytech needs to improve its data management systems and increase management's visibility across the supply chain.
While Mytech experienced fast growth over the last decade, its supply chain architecture did not adapt to support the magnitude of data that the company is faced with today. Increasing cost pressures, and new digital business models have shown Mytech that their approach to supply chain data management is outdated. They have aging data warehouses and batch-driven processes that lead to data gaps, data latencies over 24 hours, data fragmentation, as well as data reconciliation and quality issues.
Mytech works piecemeal across multiple data platforms, reporting tools, and analytics software packages in order to understand its supply chain. Working across these multiple platforms, each with its own data format, requires extremely time-consuming data preparation before actual analysis can take place. This extensive data cleaning has delayed decision-making, which slows Mytech's ability to adapt within the rapidly changing high-tech Industry. Given these delays, it takes 36-48 hours to derive business insights, which is far too long. Furthermore, supply chain managers are struggling to conduct advanced predictive analytics based on patched together data.
In addition to the problems caused by their outdated and pieced-together information systems, Mytech is also interested in improving visibility across their supply chain. C-suite executives have decided that the company's supply chain strategy going forward should now include: end to end visibility, responsiveness, and simplification. This strategy requires more real-time data processing and advanced analytics; as well as a new data management architectures that integrate supply chain metrics into a single version of the truth.
Answer the following questions based on this case and the lecture:
Data cleaning is a big part of any real project. Which of the following common data problems is a data preparation challenge described in this case?
Week 3: Data Management III
Week 3 Graded Assignment
Graded Assignment 1:
Part 2: Unsupervised Machine Learning
Imagine that you are applying an unsupervised machine learning algorithm to a data set containing 4 attributes, (1) information on the location, (2) the length, (3) the number of customers served, and (4) the total delivery cost for each of your company's 10,000 global delivery routes. Which insight below should you expect?
Select the best answer.



Part 1:
Harrison-Charles Electronics makes a wide variety of tiny electronic components known as 'transistors'. Each transistor type that Harrison-Charles Electronics makes is identified by a unique 5-digit alpha-numeric SKU identifier. APDL4, SORYQ, and G2U0H are three examples of Harrison-Charles Electronics's five-digit SKU identifiers. Which MySQL core data type is most appropriate for these SKUs?

Pell Technologies
Pell Technologies was a midsize but growing technology company that recently went public. It offered a variety of wearable technologies such as activity monitors and music players as well as high performance sports trackers like GPS watches and heart rate monitors. While Pell Technologies was a growing player in the performance wearables, it had developed its supply chain at such a fast rate to keep up with competitors that it had little insight into its suppliers. Suppliers were selected on cost, capacity, efficiency, and quality. For the early years of its operations starting in 2007, Pell had little or no incidents. But in 2009, one of Pell's major suppliers in Taiwan was experiencing labor issues. The supplier had rapid employee turnover and some employees had even threatened suicide. In 2010, several employees did commit suicide over productivity pressure and poor conditions. The event was all over the news and social media for weeks. Pell had to scramble to make good on their supply chain practices, because they were being held responsible for practices at their suppliers.
To deal with the firestorm of the supplier issue, Pell put out a series of statements about their concern for their supplier's labor conditions and suicides. Their stock price dipped for a few days and their shareholders began to get nervous. Pell's consumer hot line was full of questions about labor conditions at Pell's contract manufacturers. Eventually the commotion died down and operations resumed to normal along with their stock price. While the buzz was quiet for the moment, Pell knew that it wasn't the last they would hear about conditions at supplier plants. Not only did they know little about their Taiwan based contract manufacturer, they knew hardly anything about their smaller suppliers, much less Tier 2 suppliers and beyond. That same year, the SEC Dodd-Frank Regulation was announced and placed additional pressure on Pell to act.
Q1. According to the case, Pell Technologies was being currently pressured by which forces to implement change in their supply chain: Select all that apply.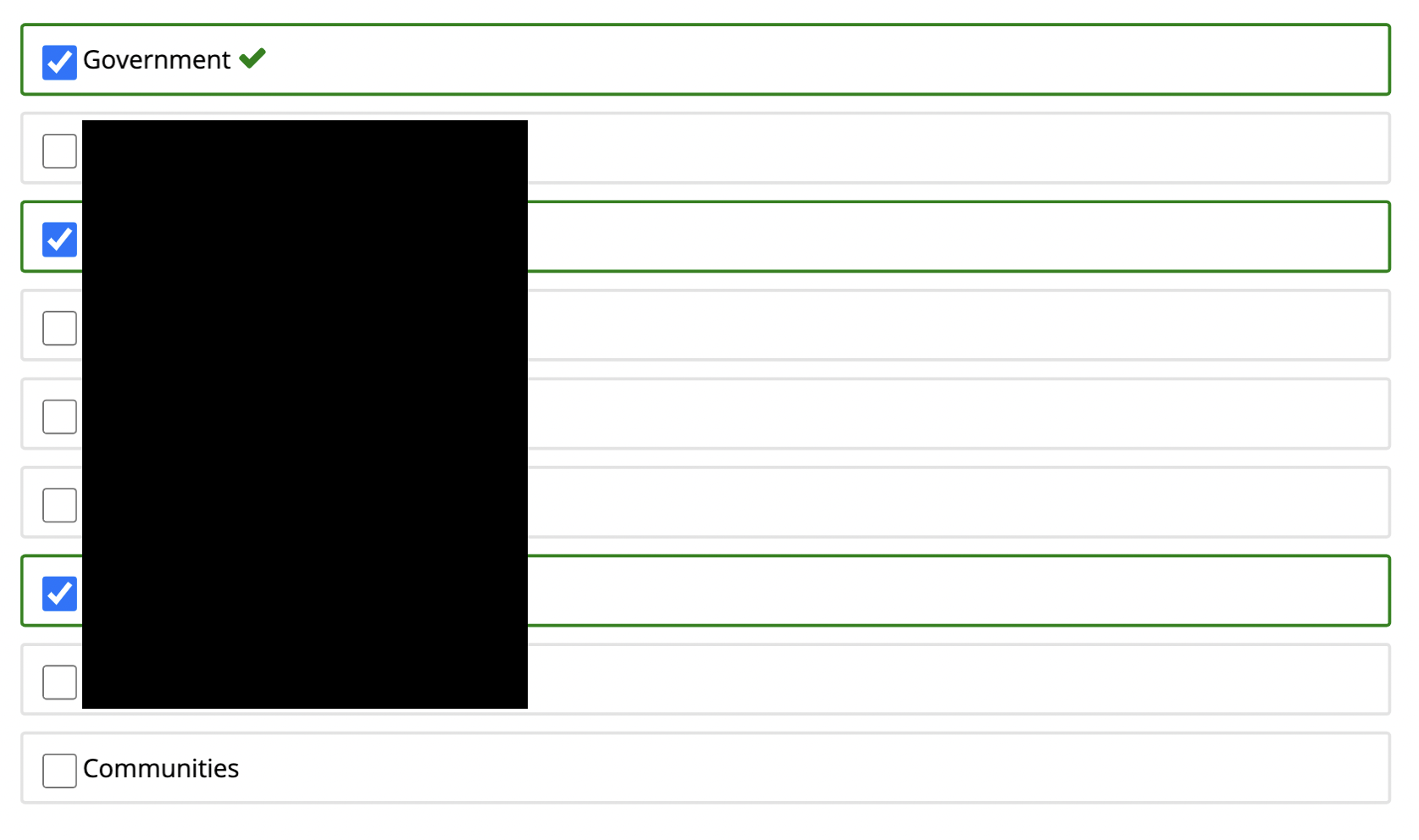 Q2. Despite multiple pressures for upstream visibility into their suppliers, Pell is on the fence about committing so many resources to these efforts. According to the case, if they do nothing, what do they risk? Select all that apply.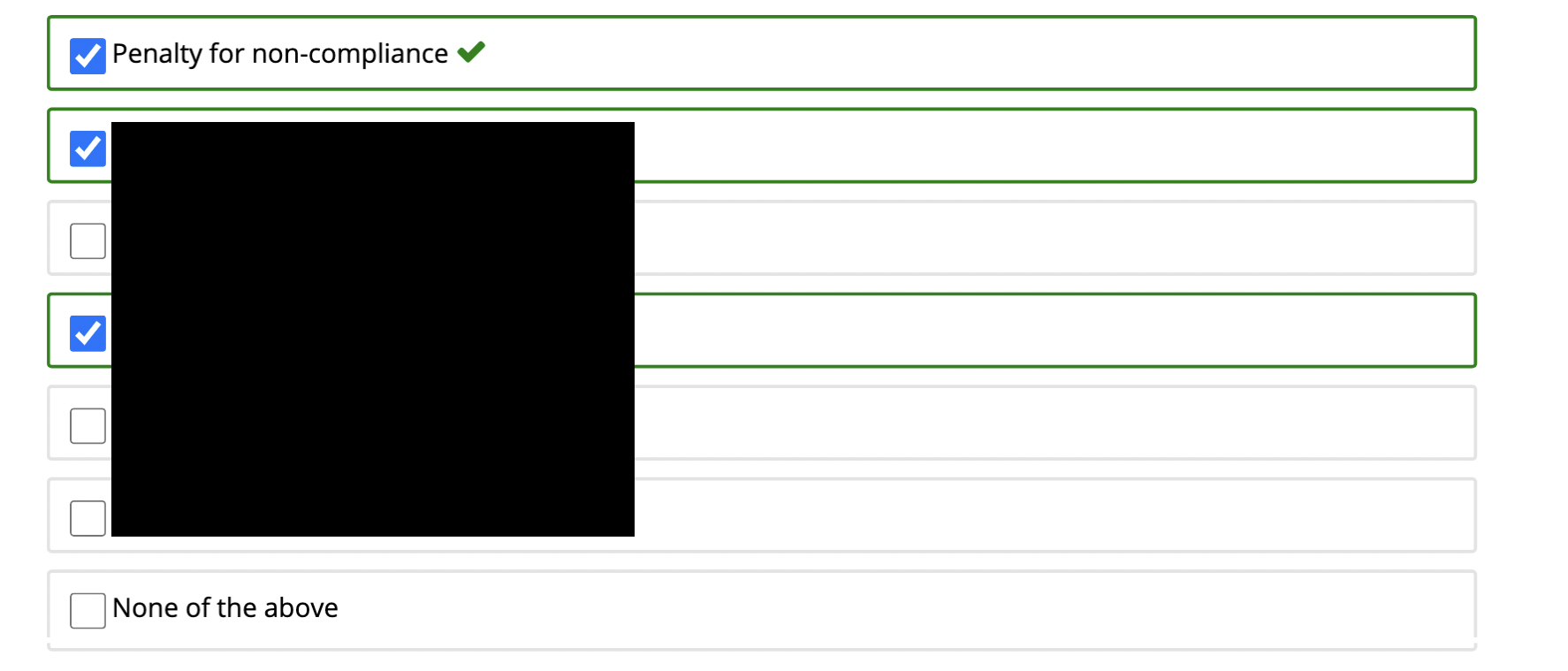 Want to know more ... | Can't wait to score? | Want to get admitted to MIT? | Subscribe to score!!!
Sign up now and get more than 50% off the rack discount!
We can't tell you how we are your best tutor and the answer key to your exams and studies; however, it does have value beyond scoring in your MITx work.
In fact, if you want to get the credentials and not waste your monies for MIT's admission into the SCM program, and have the best learning experience possible, then, you need to use theexamhelper to its full potential. And that applies to the materials as well as supplemental materials – wherever theexamhelper's Solution Key that has explanations and solutions.
What Are the Benefits of Using theexamhelper's Solution Key?
There are 3 main benefits from following this process for completing and reviewing your work.
Enhanced Understanding of the Concepts Covered

Improved Self-teaching Skills

Advanced Progress Tracking

Get high scores for your exams

Become a Super Learner

Get admitted into MIT's Masters in Applied Science in Supply Chain Management in MIT
Our Students work at these places
Special offer
For a limited time!
Why wait? Pay now or pay later, get the same solutions!
Sign up now to enjoy 50% off! While course last.
Created with